Fertility Friends Run
Our annual Fertility Friends Run is a success thanks to our supporters, partners, and sponsors. 
Fertility Friends Foundation is so proud to raise money for fertility treatments.
Our Foundation is looking forward to our next annual edition on Saturday April 27, 2024!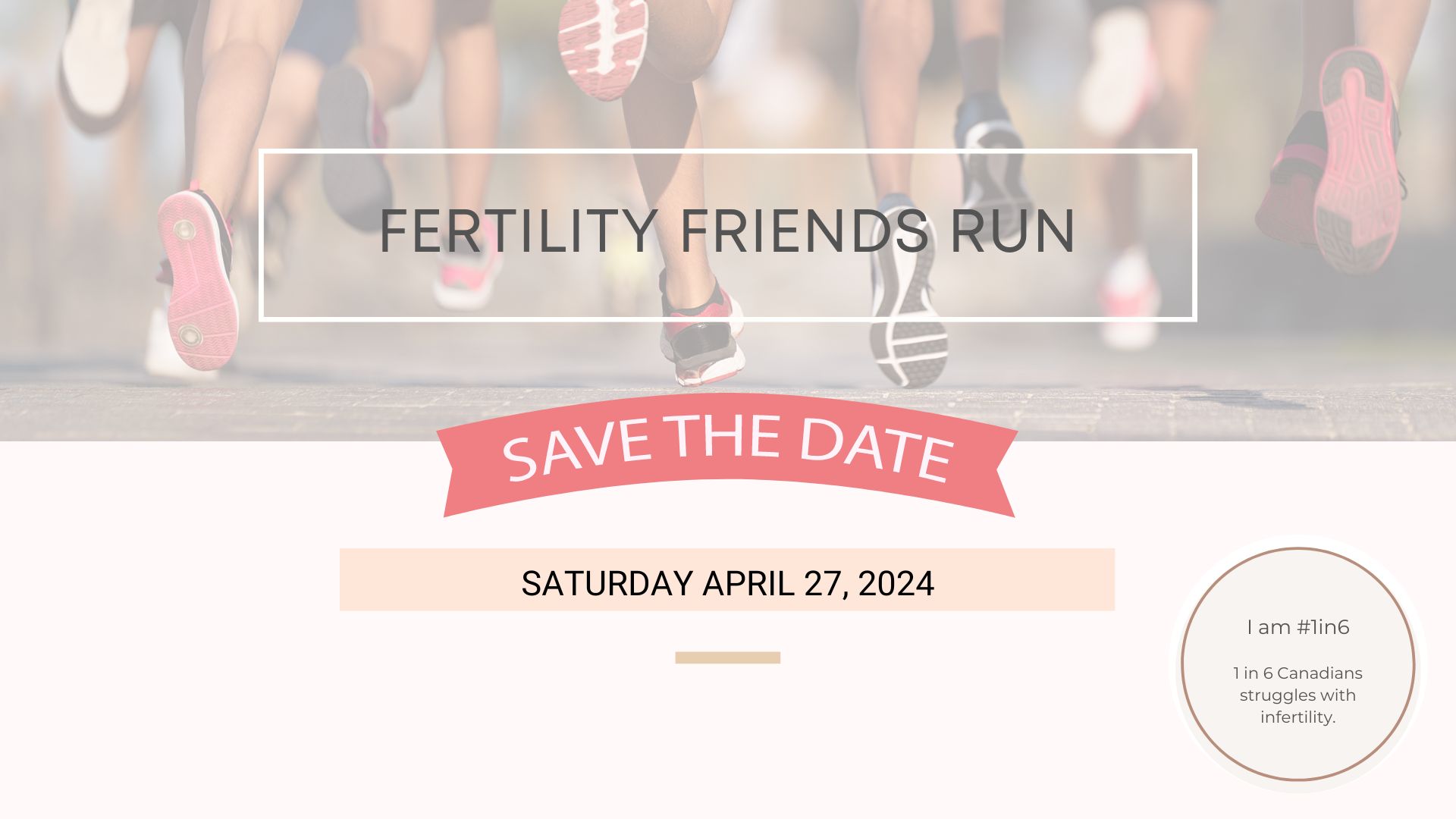 SPONSORSHIP OPPORTUNITIES FOR FERTILITY FRIENDS RUN 2024
PRESENTING SPONSOR - $5,000
Logo inclusion and presenting sponsor title on:
Registration webpage with link to company website

Social media recognition as a presenting sponsor with links to website and/or social media feeds

Banner the day of the Run

Table to put your marketing materials on display

Other on-site opportunities to be discussed
GOLD SPONSOR - $2,500
Logo inclusion and gold sponsor title on:
Social media recognition as a gold sponsor with links to website and/or social media feeds

Other on-site opportunities to be discussed
towards our goal of $35,000 in 2023
About this Cause
Thank you for supporting as many families as possible through fertility treatments and make their dream of parenthood come true!  We raised $38,500 towards fertlity grants in 2023 and we would like to raise more money and give away more grants in 2024!
**We need your help to surpass our 2024 fundraising goal. 
The success of this campaign depended on your generosity: YOU made the difference! #ffrun
Why Fertility Friends Foundation?
Fertility Friends Foundation is a great charity that has been needed for a very long time. The cost of fertility treatments or medication is expensive and is not always covered under private health insurance.
Therefore, with the help of the Fertility Friends Foundation grants and supports, couples and individuals get closer to having their dream of having a family come true.
Fertility Friends Run Crowdfunding Teams
Bring your colleauges, family, and friends together and run as team!  We could not have raised as many funds as we did without the support of our teams.   
Fertility Friends Run 2023 Teams
Bird&be
Chix Run the 6ix
Chloe and Fred
Conceive Health
CReATE Fertility Centre/ Dr. Prati Sharma
Endometriosis Events
Extraordinary Conceptions + Surro Petra
Fertility Warriors
Fertility Winners
FFFlash
Go Mama Go
Hive Surrogacy
Informed Fertility
Team Isabelle
IVF Got Sole
Team Maria
Markham Fertility/Dream Fertility
Mount Sinai Foundation
Pollin Fertility
Team Sarah
Sio's Baby Steps
The Zygotez
Tripod Fertility
Wendt Gang & Co.
Why create a Fertility Warriors Team?
Fertility Friends Run is dear to my heart because I struggled with infertility for 12 years. It was important for me to create a team of people that are strong willed, confident and hold hope in whatever you put your mind to and believe it will come true.
Join Us in Lending a Helping Hand
Many individuals are looking for help to start a family on their own.
Grant Application
Grants are open to individuals or couples who hope to build their family through assisted reproduction.  Our committee takes financial hardship seriously and consideration will be given to each grant recipients.
We cannot let finances being the primary boundary to building a family. Donate to help those who are struggling to build a family!
Fertility Friends Foundation is here to make a difference!