Naturopathic medicine
Naturopathic medicine is an effective approach for supporting fertility and optimizing health throughout pregnancy.
Naturopathic medicine can help optimize sperm motility, morphology, overall counts, and DNA fragmentation rates. On the female side, Naturopathy can help by regulating your menstrual cycle, it can help balance the nuances of the cycle, as well as the egg quality.
Every person is unique, from their personal health history to their family health history, to their lifestyle and work demands, to the many variables in-between. For this reason, the approach to natural fertility treatment is personalized.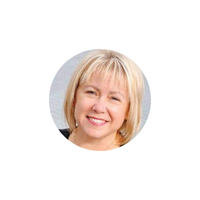 Dr. Shelley Burns, ND
Dr. Shelley Burns, ND is a licensed Naturopathic Doctor. She works alongside medical doctors, consulting as a team, to offer the best advice from the medical, naturopathic and nutrition worlds.
Shelley completed the four-year program at the Canadian College of Naturopathic Medicine in Toronto, where she received the NaturoMedic Award for proficiency in Naturopathic Medicine. She holds a Bachelor of Arts Degree in Psychology and Philosophy from Wilfred Laurier University and certification in Complementary and Integrative Medicine from Harvard Medical School.
Shelley has taught the Phytotherapy Program in the areas of Obstetrics, Gynaecology, Paediatrics, Specialties in Phytotherapy, Physical Examination and Differential Diagnosis at Mohawk-McMaster University.

Register to our enewsletter
You will receive news from Fertility Friends Foundation, special features, and interesting information about fertility treatments.
Contact Us
Have questions about Fertility Friends Foundation?  Reach out to us and we will be in touch. Let's help those in need of fertility treatments.